We've Been Where You Are
Surrogate Solutions was established by a surrogate mother with a passion to help infertile couples achieve the dream of having a child. We specialize in matching infertile couples with compatible surrogates/gestational carriers. Our surrogate parenting services include a thorough and comprehensive medical and psychological screening process. Potential surrogates are evaluated and presented to couples who are unable to have children.
We realize that the road to parenthood can be challenging, and Surrogate Solutions is here to guide you on your journey. Contact us to begin your journey.
Katy Encalade – Executive Program Director
Katy is humbled by the opportunity to play a role in the journey of intended parents and their surrogates as they fulfill their dream of a baby. In the past, the majority of Katy's professional time has been spent in the field of egg donation as she also is the Executive Program Director for Egg Donor Solutions. After being blessed with the opportunity to be a gestational carrier/surrogate in 2014, surrogacy has become a greater passion for her. Katy is grateful to be a part of an agency that provides education, guidance, and care to a process that can seem overwhelming. Katy lives in Dallas, Texas with her wonderful husband and three children. She is actively involved in her local church, enjoys reading, and cheering on her kids in their activities.
---
Gayle Garrett – Surrogacy Program Director
Gayle Garrett is the Founder and Program Director of Surrogate Solutions. She is a registered nurse with a Bachelor of Science in Nursing degree from Oral Roberts University in Tulsa, Oklahoma. Gayle had excellent pregnancies and deliveries with her own children, and because many of her friends struggled with infertility, Gayle felt called to pursue surrogacy in hopes of helping others complete their families. Gayle is very dedicated and passionate about what she does, and she works hard to ensure that Surrogate Solutions provides couples and surrogates with the attention, education and support they need throughout the surrogacy process.
---
Lauren Palm – Sr. Surrogacy Coordinator
Lauren has found no greater joy than giving the gift of life. Helping others is what led Lauren to become a certified personal trainer, Pilates and yoga instructor. She has a bachelor's degree in sociology from the University of Georgia and two delightful sons. Her pregnancies and deliveries were so easy that she felt compelled to help others who were not as fortunate. Before joining Surrogate Solutions, Lauren was a surrogate. Gayle matched Lauren with a wonderful couple who had been through several unsuccessful rounds of IVF, and now they are loving parents to beautiful twin girls. Lauren loves to create families and help make people's dreams come true. She works hard to find a compatible match so everyone can enjoy this special journey as much as she did.
---
Kristina Pitts – Surrogacy Coordinator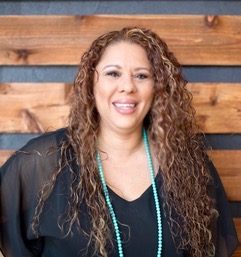 Kristina is the mother of two children and happily married for over fifteen years. Surrogacy came into her life in 2000, and she just knew it was something she was meant to do. She wanted to make a difference, and to her there is no greater gift than a family. Kristina has carried a total of eight babies for six amazing couples, completing her final journey in 2014. She has spent her career in customer service and business management, but because she is passionate about surrogacy, she wanted to do more.  She has combined her knowledge of management and surrogacy and joined Surrogate Solutions to continue helping couples and surrogates have the best journeys possible.   The ups and downs that Kristina has experienced through her many years in the surrogacy world is what gives her the ability to support, educate, and be a positive force for intended parents and surrogates.
---
Didi Perry – Surrogacy Coordinator
Having worked in the medical field for 18 years, Didi is well versed in patient protocol, medical procedures and insurance regulations. Didi is the mother of three grown children, and knew she wanted to be a surrogate from her very first pregnancy. Thoroughly enjoying her pregnancies, childbirth and the blessings that children bring, Didi knew that she was meant to help others achieve their dreams of having a family. Didi, along with the support of her husband, embarked on her journey through surrogacy, and she has now carried four pregnancies for three incredibly happy couples whose lives are forever blessed. Didi's experience and passion for surrogacy is what led her to Surrogate Solutions and what drives her to help as many people as she can through the sometimes overwhelming process of surrogacy.
---
Phaedra Smith – Surrogacy Coordinator
Phaedra is a Surrogacy Coordinator for Surrogate Solutions. Phaedra is a 7th generation Floridian and has been in the surrogacy world since 2012. Listening, supporting, guiding and helping others is a passion of hers in the field. Phaedra was drawn to the call of being a surrogate after witnessing close friends struggle with years of infertility. She felt that becoming a surrogate herself could help another couple overcome the type of heartache she previously witnessed. She's carried and delivered twins for a family in 2014. She and her husband of 13 years are parents to three wonderful children, ages 7 to 11. Some of her favorite past times are spending time outdoors, going to the beach, fishing, camping, hiking and concerts.